FREE BYRD REAL ESTATE - ABOUT US
Free Byrd Real Estate, an independent brokerage, was established in 2003 when Owner and Managing/Employing broker Jennie Marcotte struck out on her own to add a unique personal touch to her two decades of experience in all the major disciplines of buying, selling and managing Real Estate. Since that time, free from the constraints of a big brokerage's corporate dictation, she has been able to put her own understanding of your needs, financial resources and dreams to work in your sole best interest.

Jennie guides the company's strategic direction and client service philosophy. Free Byrd Real Estate is a full service company of professionals offering a complete line of sales, listing, purchase, short sale, foreclosure and property management services. Jennie's guiding service principle is to represent clients' interests in the spirit of a small town attitude of helping your neighbor. From contract to closing, a Free Byrd professional will make your experience a smooth journey through your transaction's details, dollars, dangers and dreams.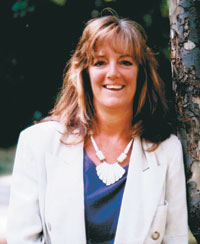 Jennie Marcotte
Owner/Broker
Jennie began her real estate career in 1982 as an associate broker for a medium sized firm in the highly competitive Denver Area market. Prospering in that trial by fire environment, she was able to take a five year partial break in 1990 to devote herself to nurturing her son. In 1995 she resumed her full time professional career as associate broker with a large firm operating in the burgeoning Roaring Fork River Valley and adjacent Colorado River Valley market. In 2003 Jennie founded Free Byrd.
A Colorado native, Jennie Marcotte's list of personal bona fides includes: (1) graduate of the Real Estate Institute (GRI) with a Master of Real Estate (MRE) certification; (2) designated Accredited Buyers' Representative (ABR); (3) recognized by the National Association of Residential Property Management (NARPM); and (4) is completing her fourth year as a director on the Multiple Listing Service's Board of Directors and has previously served on the Ethics and Professional Standards Committees.